Michigan Works! Offers Cook the Recipe For Success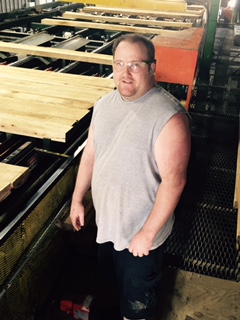 Dan Howlett had years of experience as a cook and was employed when he first came to Grayling Michigan Works! for career assistance. But Dan was looking for a career change, hoping to find a lifelong career that would offer potential advancement opportunities…something he could potentially retire from.
With WIOA funding, Michigan Works! helped Dan obtain on-the-job (OJT) training at Springs Window Fashions as an Assember/Operator. Michigan Works! also provided support services to help Dan purchase steel-toed boots, which were required by his new position, as well as mileage reimbursement during his OJT.
Thanks to the career assistance Michigan Works! provided, Dan now makes 23% more in his new position than he did as a cook and is happier in his new profession. Dan has continued to receive excellent marks on employer's performance evaluations and has proven to be very successful in his new position.
Created on Wednesday, July 5, 2017