Re-entering the Workforce With the Help of Michigan Works!
Geraldine Faircloth had been out of the workforce since 2007. She entered into the PATH program and needed to learn techniques to obtain employment in today's job market.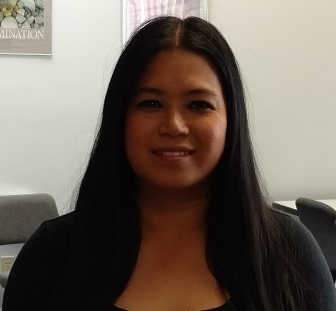 She began attending employment workshops at Onaway Michigan Works! and then focused on creating a resume, references, and cover letter. In preparation for her interview with Treetops Resort in Gaylord, she worked with Michigan Works! Career Advisor Cassie Rogers on mock interviews. Michigan Works! Business Services Professional Kathy Bradly, also assisted, by reaching out to Treetops for a potential On-the-Job Training opportunity. In addition, Michigan Works! was able to provide Geraldine with mileage reimbursement and help paying for her vehicle registration and title fees to help her get to/from interviews and potentially her new job.
With the job preparedness assistance and the referral/OJT help provided by Michigan Works!, Geraldine was able to obtain full-time employment as a Housekeeping Room Attendant with Treetops Resort. Utilizing RESEA-WBT funding, Michigan Works! coordinated an OJT with Treetops to get Geraldine started in her new position.
Thankful for the services she received, Geraldine says, "Michigan Works helped prepare me to be successful in the interview and accomplish my goal of getting a job. Thank you Michigan Works."
Created on Tuesday, June 27, 2017