Talent Tour at Millikin Excavating in Grayling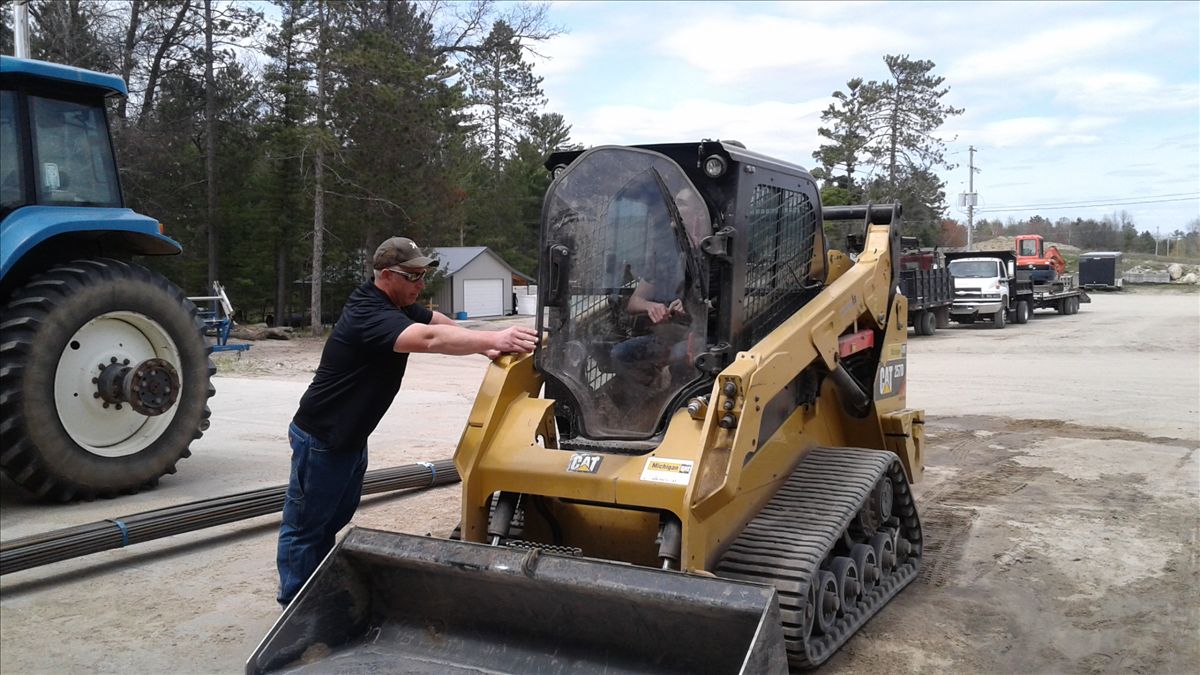 On May 10, 2017, the owner of Millikin Excavating took 16 Grayling High School students on a tour of his facility and showed them the many different types of stones, mulch and sand he has in his yard. The positions at the company involve physical labor and the owner was emphasizing that this type of work is tough, but the benefits are being able to drive cool construction equipment including front end loaders, bobcats, forklifts, trucks, etc. He even let the students operate and drive a small bobcat, which of course they loved. He also showed them concrete that is used to pour driveways and the machines used to crush it down, as well as a variety of equipment used in their daily operations.
The owner, J.C., was very open to having the students visit his facility, hoping maybe a few would take an interest in possibly working there, although some students were put off with the "septic services" the company also handles. On the tour, J.C. stressed the importance of getting a job with benefits and planning for retirement to the students. He even gave them an example of working and saving to a 401K plan and how much it builds over the years. He said working at his facility would be an excellent starting point to learn about construction. Millikin is open to holding another tour in the fall with a new group of students.
Millikin Excavating provides excavating services and more. They specialize in site clearing, stump removal, foundation excavation, demolition, and basement digging. They also perform masonry and concrete work for basements, retainer walls, driveways, etc. The products they carry on-site for sale include sand, mulch and many varieties of stone. The site was chosen for a Talent Tour because there is such a variety of jobs to be exposed to including truck driving, heavy equipment operating, and construction trades. The company is currently looking to hire 2-3 entry level employees and has a large "Now Hiring" banner outside. This is the first time they've had to openly advertise to fill positions.
Created on Tuesday, June 6, 2017