Over 200 Attend Alpena Job Fair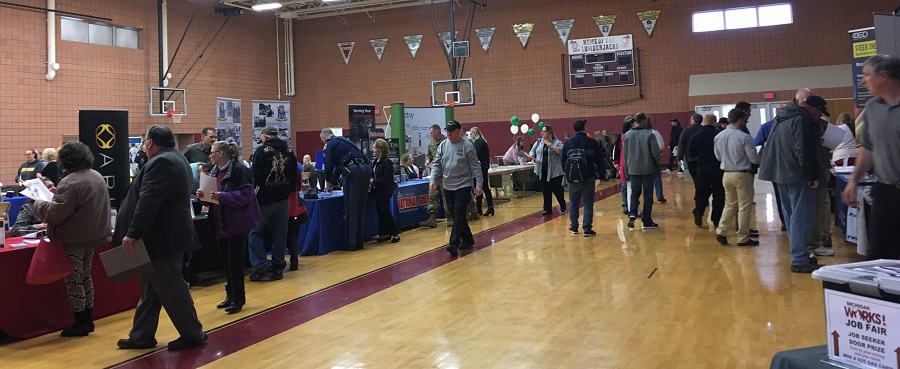 April showers bring…job seekers?
The spring rain didn't seem to slow down the steady stream of job seekers from attending the Michigan Works! job fair in Alpena on Thursday, April 20. Over 30 employers welcomed the 210 job seekers to their tables to discuss available positions and local opportunities. Hundreds of jobs were available, from part-time to full-time, with industries like hospitality, retail, food service, manufacturing, healthcare and more, being represented.
Feedback from both job seekers and employers was positive, with both groups commenting on how well the event was set-up and the excellent turnout.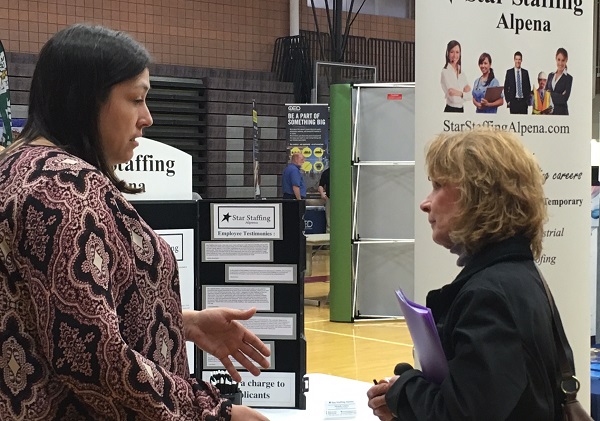 "What a wonderful way to meet people," commented Connie Wolfe, with Medilodge of Hillman.
Mary-Ellen Hansford of North Country Candy and Gifts, agreed, saying, "I met with a lot of great prospects for what my business needs."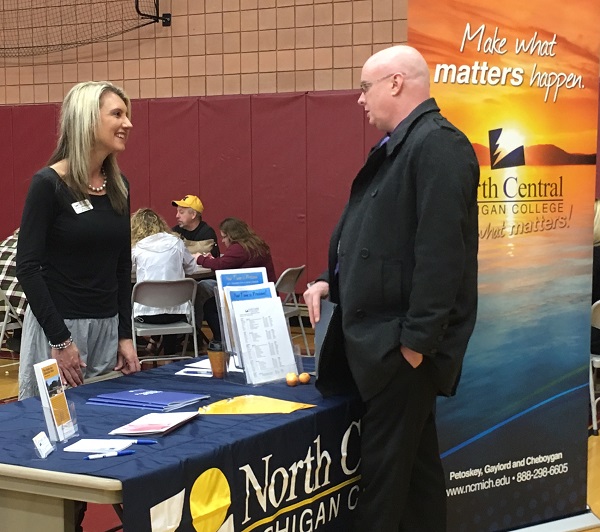 "I had a great time meeting with different employers," stated job seeker Geraldine Faircloth. "I also attended the Michigan Works! Job Fair Prep Class and was taught how to prepare myself for interviews and how to dress."
Job seeker Dustin Wenzel told Michigan Works!, "[The fair] was very well laid out and formatted, with nice and helpful people in attendance. It was so informative. Thank you for the helpful experience!"
The Alpena fair, held at Alpena Community College, was the last of Michigan Works! Northeast Consortium's four annual spring job fairs. Job seeker attendance across all 4 job fairs was over 600, which was a 58% increase over 2016's attendance.
Created on Friday, April 21, 2017