Gaylord Job Fair Attracts Over 140 Job Seekers!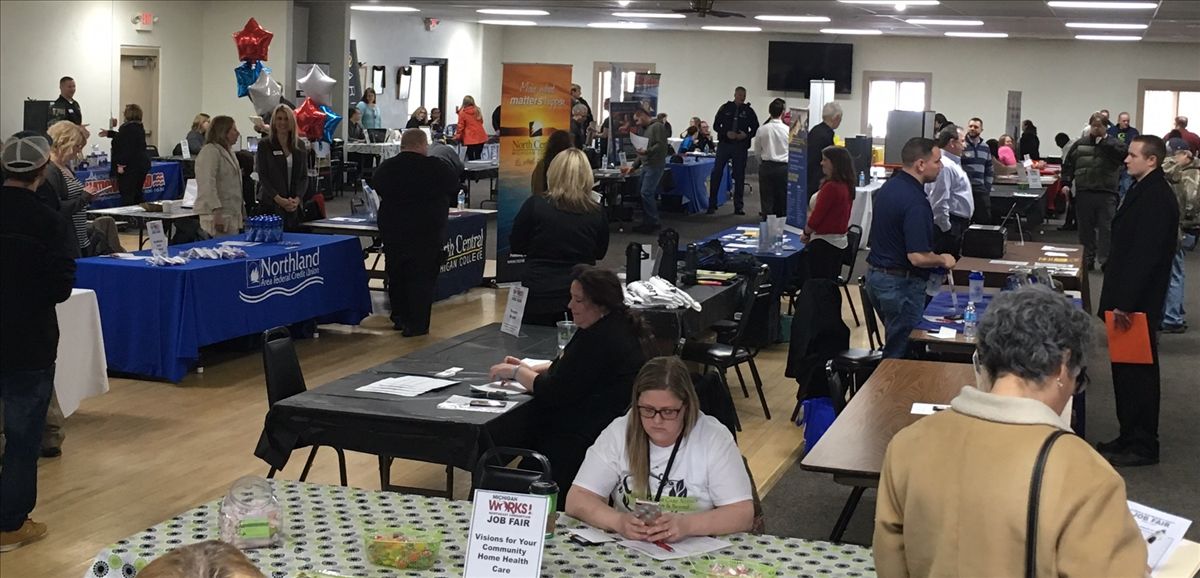 Thursday's snowy conditions didn't stop eager job seekers from attending the Michigan Works! Gaylord Job Fair. Over 140 job seekers showed up with hopes of landing a job with one of the 42 employers at the fair. Opportunities were plentiful, with industries represented including retail, hospitality, food service, manufacturing, healthcare and more, offering part-time, seasonal, and full-time positions.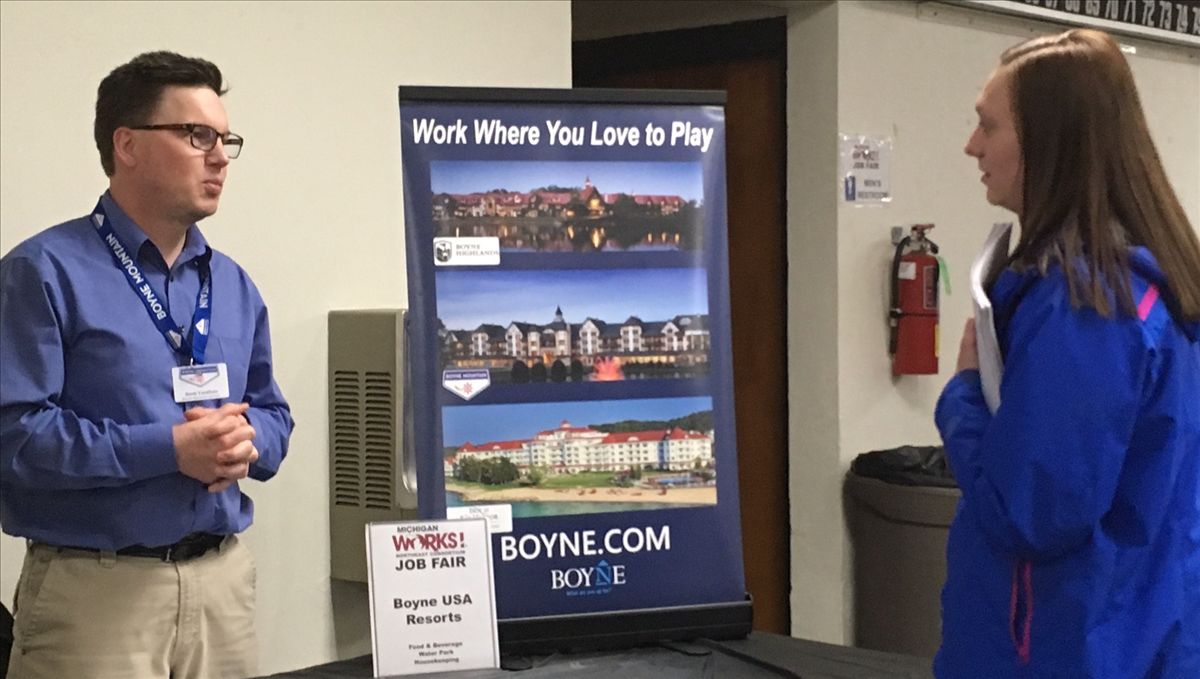 Despite the blustery weather conditions, this year's Gaylord Job Fair attendance was up by 60% from last year's job fair! Job seeker feedback was positive, with surveys reporting the employers were friendly and offered a good variety of jobs.
Tyler Goff stated, "It was a good experience and was easy enough to figure it out and find my way around."
"The fair was good," agreed Yvette Morris, one of the few job seekers to take advantage of Michigan Works' free Job Fair Prep Class prior to the fair. She continued, "The Prep Class helped me with my resume and pointers on talking with people."
Employers were happy with the fair as well, reporting that the event was "well-organized" with "great turnout" and "good candidates".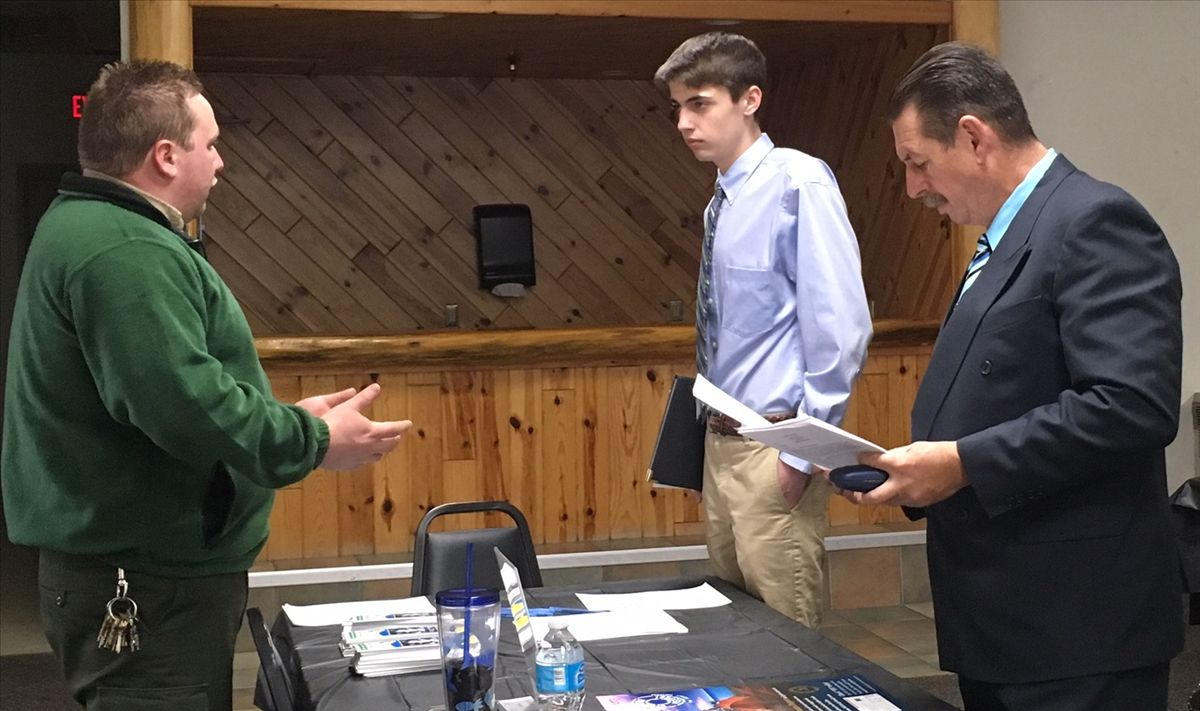 Job seekers who couldn't attend the fair are always encouraged to stop by their local Michigan Works! office to learn more about local job openings. In addition, Michigan Works! can help with free resume assistance and interview preparation. To find your local Michigan Works! office, call 1-800-285-WORK.
Created on Wednesday, April 12, 2017