Home / News / It's Never Too Late To Finish What You Started – CNA Goes Back to School To Pursue RN Degree
It's Never Too Late To Finish What You Started – CNA Goes Back to School To Pursue RN Degree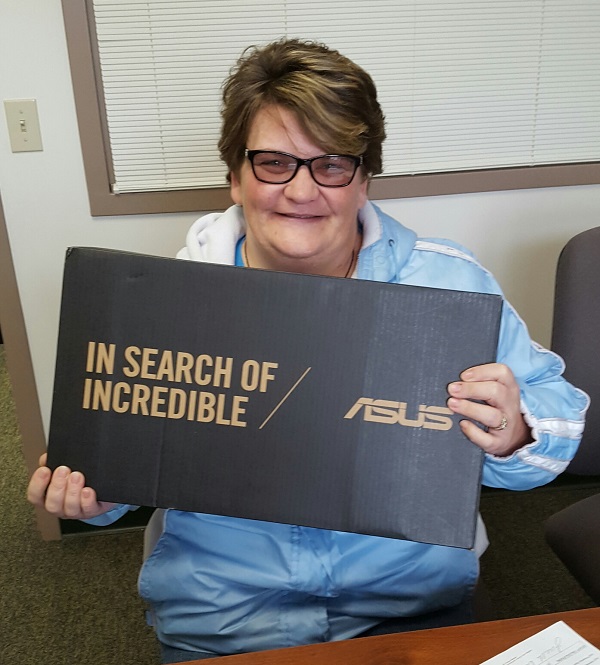 Lucille Dunham had a lifelong dream to be a nurse. In fact, she achieved her CNA before she was 18. But when Lucille had kids she decided to put her career on hold while raising her children. At 43, she was finally ready to get back to pursuing her nursing degree, but she was met with a few challenges. She needed help with the transportation expenses to/from school, as well as proper attire for her clinicals.
Lucille began working with Michigan Works! and Case Manager Trainer Linda Greenway. Linda was able to secure Lucille with mileage reimbursement to/from training at Kirtland Community College, as well as mileage and overnight hotel stay for her clinicals in Saginaw. Michigan Works! was also able to pay for some work clothing and nursing shoes for Lucille. In addition, Michigan Works! was able to provide Lucille with a free laptop computer.
Lucille worked closely with Michigan Works!, providing required information on a timely basis. She was always willing to do more and was very attentive to the requirements of the program.
Lucille has been a Certified Nurse Assistant for Munson Hospital in Grayling for some time now and she was recently awarded a $1 an hour raise. Lucille reports she's extremely happy to be promoted to a nurse tech position after Winter Semester, where she'll be making $15 an hour. Munson has been very happy with Lucille's work and they plan to hire her as an RN once she completes her training. Lucille is very excited, reporting that nurse wages at Munson are expected to be $26 per hour.
"I have worked in the field for more than 20 years earning my CNA license before I was 18. It has been a life-long dream of mine to be a nurse and now that my children are grown up, I'm going for it!" says Lucille. "If not for Michigan Works! help, I would have to work longer hours and it would be that much harder to complete the nursing program. I also want to thank Michigan Works! for the awesome laptop computer that will help me so much with my studies."
Yet another great example of how Michigan Works! programs can help people achieve their goals, and that good things come to those who are patient and persistent.
Created on Friday, March 24, 2017