"Keep Trying!" – Key to Success With Michigan Works!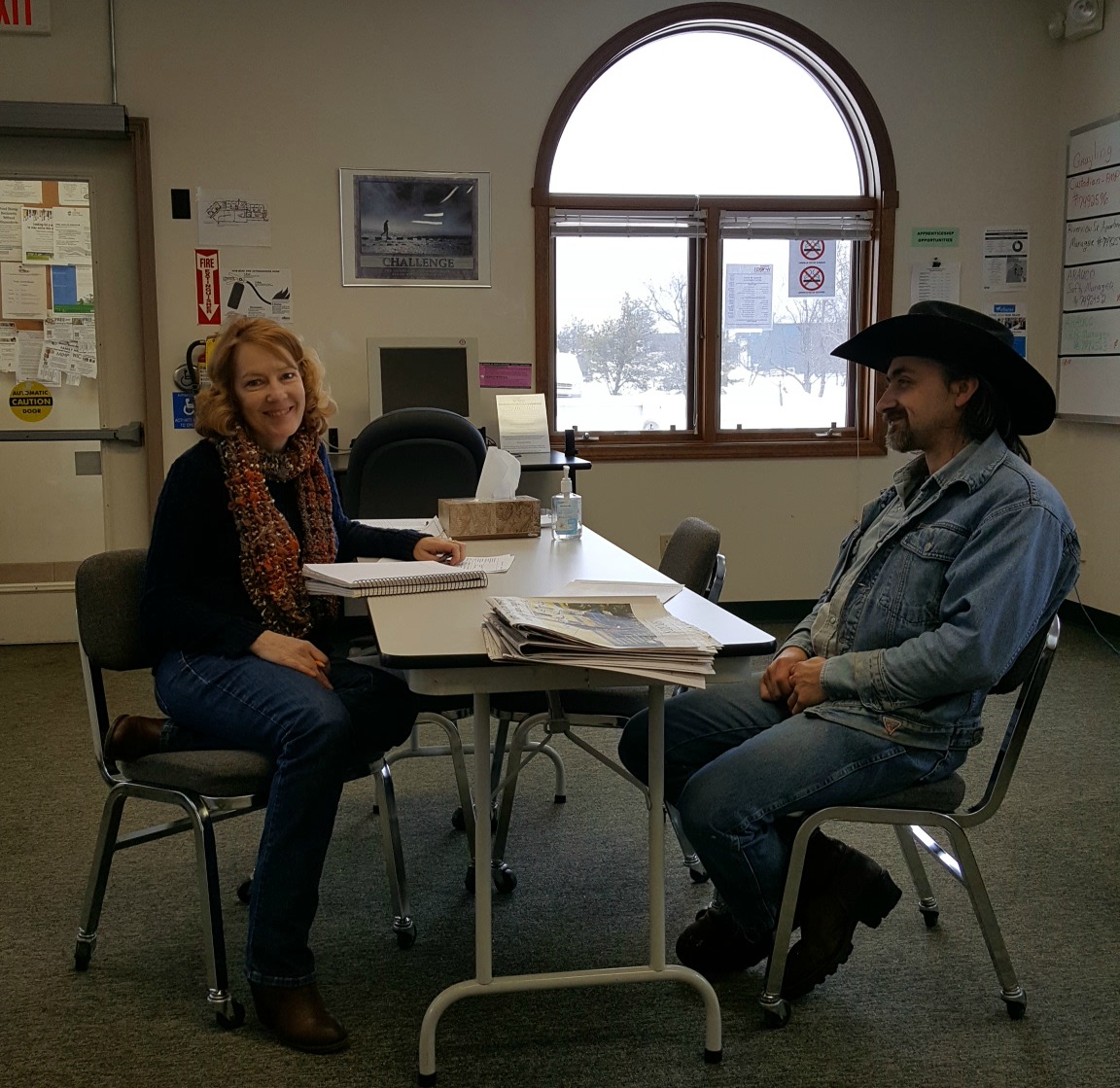 In 2014, after seven years working for a Boyne City manufacturing plant, Tim Holliday's job was eliminate by the company. Shortly after his layoff, he began searching for a new job with help from the Gaylord Michigan Works staff. After months of trying and no luck, Tim moved downstate to Jackson and tried to find employment through the local Michigan Works office there. While Tim had applied for numerous job, he wasn't getting callbacks or interviews, but he was determined to not give up.
In the fall of 2015, Tim made the decision to relocate back to northern Michigan and took up residence with family in Grayling. After being unemployed for nearly three years, Tim once again turned to Michigan Works for help with his job search. Tim wanted to work and earn a paycheck, and he was determined to keep trying to find a job. Multiple times per week he worked one-on-one with Grayling talent specialist, Crystal Filley. Tim was worried that he didn't have the skills employers were looking for. He was also concerned because he had no transportation and no home computer which made it difficult to search for, and apply for, jobs online. Fortunately, Tim was able to rely on the Crawford County Transportation Dial-a-Ride program to get to him to and from the Michigan Works office where he was able to work on his online job search.
Crystal helped Tim set up a Pure Michigan Talent Connect account and rebuild his resume. She also helped him search for jobs and perform on-line job applications. Over the next several weeks, Crystal learned of Tim's love for the outdoors and animals, particularly horses. Once Crystal knew he loved nature and being outdoors, she began helping him search for jobs in those areas. She knew Mackinac Island used roughly 500 horses on the island during peak season for carriage rides, taxi service and hauling, so she encouraged him to apply for jobs there.
In January 2017 with Crystal's suggestion, Tim applied for six different jobs at the Grand Hotel on Mackinac Island. He received a call offering him an interview for a groundskeeper and stall maintenance person, which he was ultimately hired for! His new position will be at the Grand Hotel and will include room and board, plus salary. This is a perfect fit for him, as it's a combination of his two loves, being outdoors and horses. Tim can't wait to start his new job on March 31 and he's excited to be given this opportunity.
Prior to relocating to Grayling and working with Crystal, Tim had spent nearly three years out of work and had visited two other Michigan Works offices hoping to find employment. Tim credits Crystal for being so supportive and caring, and for the resources and services that Michigan Works was able to provide him. If Crystal hadn't taken the time to learn Tim's backstory and he opened up about what kind of work would make him happy and fulfilled, it's possible that Tim wouldn't have landed his "perfect job".
Tim says he lives by three famous words: Never give up. He knows the value of reaching out for help, as he did with Michigan Works. With Crystal's help and guidance, Tim was able to overcome his lack of computer skills (which made online job applications a challenge).
"Things will work out if you keep trying," says Tim. "There are always opportunities out there to work, you just have to keep trying to find them."
Created on Wednesday, February 08, 2017