JMG Program Helps Youth Receive GED and Pursue CNA Certification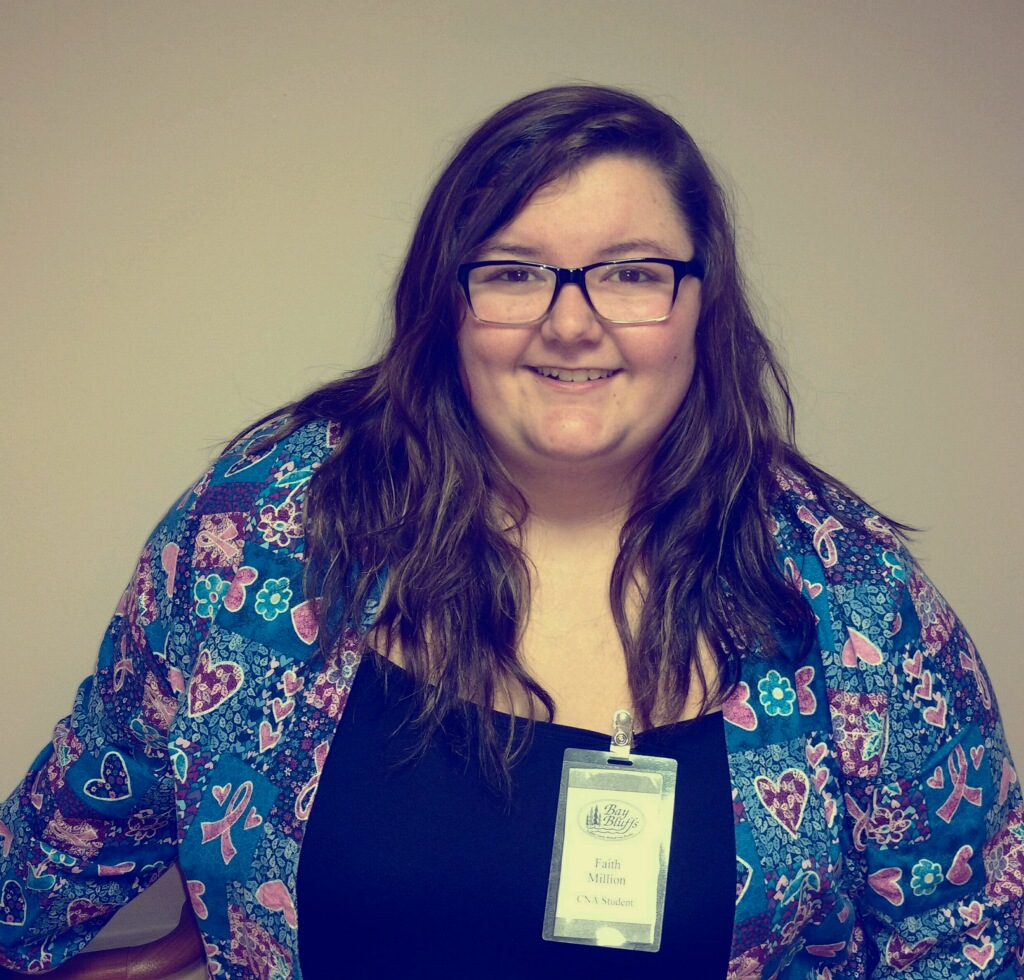 When Faith Million entered into the Onaway JMG Program (Jobs for Michigan's Graduates), she was in an online high school program. She was progressing, but slowly. She was also facing a few other hurdles; she was considered homeless under the McKinney-Vento Act, as she had not lived with her family for a few years, and she had recently lost her job.
Faith first set goals on what she wanted to do with her life. She wanted to go into nursing. She decided the best plan was to first get a Certified Nurse Assistant certificate. With the JMG Program, she found a place where she could work and train to get her CNA. She interviewed for the position and was selected. But before she could start, she had to have her GED. Faith had a window of two weeks between when she turned 18 and when the position started. She spent the prior month studying hard for her GED exams and then, over Christmas break, she took all four tests and passed them all.
Faith's JMG specialist helped her get her GED by providing GED study materials, finding testing sites, and paying for the testing. The specialist also made the initial contact to the CNA program and had Faith fill out an application. Before her interview, the specialist helped Faith with her interviewing skills. Thanks to the assistance of the JMG specialist and Faith's determination and hard work, Faith was able to receiver her GED, get enrolled in the CNA program, and also find CNA employment.
Faith is currently attending her CNA classes and working for Bay Bluffs Medical Care Facility in Emmet County. She is consistently scoring well on her tests and she's in a good position to complete all of the requirements.
Faith's future goal is to become a nurse, and there's no doubt that with continued determination and hard work, she'll get there.
"My dad is so proud of me," says Faith happily. "I love what I am doing and I love the place where I work. "
Created on Friday, January 27, 2017