It's Never Too Late To Start Over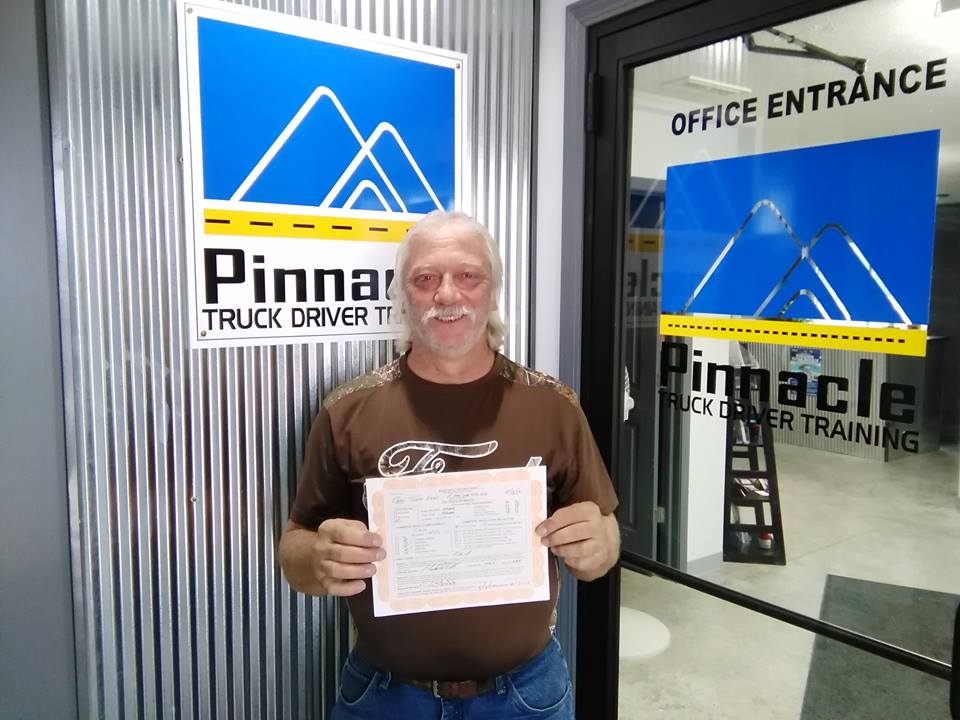 After 17 years with the same company, Carl Kohut found himself unemployed due to a non-work related injury requiring shoulder surgery and a seven month recovery. He suddenly found himself without his good paying job, without his great benefits, with no dependable paycheck each week, no medical coverage, no 401k, no holiday or vacation pay, and no quick fix.
Carl thought it would be no big deal to find a decent paying job with benefits, after all, he had over twenty years of manufacturing experience and nearly ten years working in construction. But while there were many jobs available, most were jobs such as short order cooks, lawn mowing, and general labor – jobs that didn't pay well, nor had the benefits Carl was accustomed to.
After talking to a few friends, Carl was surprised to hear how many jobs there were in the trucking industry and he decided that it might be time for a career change. What he found was a bit of a surprise; it was no longer as easy as going to the Secretary of State and taking a written test. Now the state required that you pass a road test with a state certified trainer, know how to do a complete vehicle inspection, and pass three backing exercises; all of which all impossible to learn without access to a tractor trailer.
Carl decided it would be necessary to attend a truck driving school, but found they were far more expensive than he expected. With no income to speak of, there was no way he could afford it without some kind of financial assistance.
"At this point, one of my options was to apply at Michigan Works! in hopes that they could help pay for me to go to trucking school" says Carl. "Thanks to the unbelievable effort of Case Manager Trainer Michelle Burns, I was able to attend class the next week! I couldn't believe how helpful they were, going above and beyond to not only help me get the necessary funds, but to get them quickly enough to start in the next available class."
Michelle Burns worked one-on-one with Carl to determine eligibility/suitability for the Classroom Training program, while Talent Specialist Mary Davis helped Carl update his resume, get his Pure Michigan Talent Connect profile together, perform online job search, and more. Michigan Works was able to assist Carl with training costs and expenses, support services, and follow-up. Thanks to Michigan Works, Carl was able to complete his CDL-A Training at Pinnacle Truck Driver Training School in Cadillac, MI.
Although it was a 4-week class, it took Carl seven weeks to pass the state road test. He learned that there is much more than just jumping into the cab and turning the key. Having driven numerous standard transmissions, he was shocked to discover how much different it is shifting a 10 speed in a semi.
"Backing up a semi is far different than backing up my boat or my utility trailer, and there is no question in my mind that I would have never been able to pass the full inspection of the tractor and trailer without attending a school," said Carl. "I also received training in log books, mapping, and trip planning."
Within weeks, Carl received an offer from a company in Michigan to drive a semi over-the-road with a trainer and get paid a hundred dollars for each day he was out. At this time Carl had only received three weeks of training, but it was a great learning experience not only to drive, but also to live driving a truck over the road. Carl is now working at WDS Enterprises as a Truck Driver. Once his trial period is complete, he'll receive .31 per mile.
"When they say it's not just a job, but a lifestyle, believe me it's true," Carl states. "I have had the opportunity to make trips to Miami, FL and Macon, GA, driven over mountains in Tennessee and Kentucky, drove through Atlanta, GA, Knoxville, TN, Dayton and Cincinnati, OH and during rush hour, and this is just the beginning!"
Carl admits he doesn't yet know if life driving a truck over-the-road is a good fit for him or if he wants to drive for a local company. He may just drive for a company with regional routes or forgo the trucking lifestyle completely and drive a bus, so that he can be home every night and have the weekends off while feeling the security of knowing there will always be a paycheck at the end of the week. In any case, Carl is happy with the training he received and the opportunities that it has made available to him. Through this experience he learned that there is no barrier or obstacle to huge to overcome and that the people at Michigan Works! can help to overcome those barriers.
Carl says, "There is no question in my mind that none of this would have been possible (and I wouldn't have future and opportunities available to me that I do now) if it wasn't for Michigan Works! and the professionalism of the people that work there."
Created on Thursday, December 01, 2016