Michigan Works! Plays Matchmaker For Hard To Place Job Seeker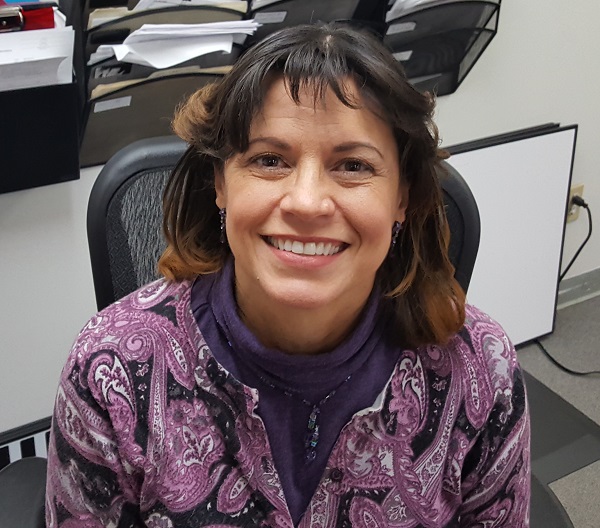 In 2015, Victoria Steichen relocated to northern Michigan from Indianapolis, IN. She came to Michigan Works! Northeast Consortium on numerous occasions to work with our Talent Specialists to build her resume, receive interview coaching, and set up a PMTC account. For hours, Victoria would perform job searches in the Resource Room, displaying a strong drive and determination to find a job suitable to her skills and talents. She also attended the Michigan Works! job fair in Grayling, which gave her a good opportunity to network, but yielded no firm leads. So, she began working more with the Michigan Works! Talent Specialists to figure out what to do next.
Talent Specialist, Crystal Filley reviewed Victoria's resume and found that her very detailed resume made Victoria come across as highly overqualified for all the jobs she was applying to. As Crystal worked with Victoria, she found she was fluent in two languages and she was charming, smart and easy to work with – all the things an employer looks for in an office setting. Crystal asked if Victoria would mind help in toning down her resume and Victoria was up for anything. Once revised, Crystal had Business Services Professional Alayne Hansen review the resume as a second set of eyes.
When Alayne started to review Victoria's resume, she realized that she'd be a great fit for a Customer Service job posting that she had just posted for Georgia-Pacific. When Georgia Pacific had reached out to Michigan Works! with an exclusive request to bring them three possible candidates for the Customer Service/administrative assistant position, they did not want to post the position in any outlets; they wanted to use our referrals and screening only. After reviewing Victoria's resume, Alayne recommended she apply right away and spoke with Crystal about making the connection. Of the three candidates Michigan Works! presented the employer, Georgia Pacific decided to select Victoria as their new employee!
Victoria has been at the company nearly six months now and is happy to report that she's learning new skills, which include problem solving and critical thinking in manufacturing, as well as enhancing her computer software skills. The job was such a good fit for her and was just what she was looking for. She had all the necessary tools, she just needed to market them properly.
Victoria's supervisor at Georgia Pacific continues to praise her work ethic, professionalism and eagerness to continue learning about the company operations and her aspirations of growth at Georgia Pacific.
Plant Controller, Bob Latuszek states, "Victoria is doing very well. Her current focus is training in our various systems and she is progressing rapidly. We expect her to be very successful in this role. Thank you for your assistance!"
Victoria is also very thankful for the help of Michigan Works!, stating, "The staff was immediately eager to help me, from re-writing my resume, setting me up in the PMTC database, brainstorming new employment paths, and sharing leads. I felt connected and welcome every time I visited or called in. Their team effort landed me in front of a hiring manager at Georgia-Pacific and I'm very grateful to everyone at Michigan Works!"
Created on Friday, October 28, 2016