A hands-on career readiness event for middle and high school students created to inspire and direct young people to viable careers in high-demand occupations and to address the need for future talent. view general flyer | view flyer for schools
May 28, 2019

Event held at the Industrial Arts Institute in Onaway
2019 Event Recap: On Tuesday, May 28, eager students from across northeast Michigan participated in the first MiCareerQuest Northeast hands-on career exploration event. MiCareerQuest Northeast is the largest one-day, career exploration event for high school students ever held in the region. The event was coordinated by Michigan Works! Northeast Consortium and was held at the Industrial Arts Institute in Onaway, MI.
Over 1,000 students from 22 schools in an 11 county region (Cheboygan, Presque Isle, Alpena, Alcona, Cheboygan, Montmorency, Otsego, Oscoda, Crawford, Ogemaw, Roscommon, and Iosco) attended MiCareerQuest Northeast. During their MiCareerQuest experience, students got a chance to participate in hands-on simulations and demonstrations in a variety of in-demand careers. The event was open to students grades 6-12.
MiCareerQuest Northeast featured 50 exhibiting organizations, showcasing more than 125 in-demand occupations in four industry quadrants: construction, healthcare, manufacturing, and technology. The purpose of the event was to create awareness of the rewarding jobs available in northeast Michigan, many of which have a talent shortage today and are anticipated to have even greater demand in the future.
Over 80 volunteers from Michigan Works! agencies, partner organizations, local community groups, and other groups assisted with the event to make sure everything ran smoothly.
More than 200 working professionals participated in the event, volunteering their time and eager to share their passion for their respective industries. Exhibitors spent the past several months designing interactive demonstrations designed to engage students and highlight the skills needed to succeed.
"This was my favorite field trip I've ever had! It was the best!" said Jackson, a Gaylord St. Mary's student.
"It was amazing," agreed a Johannesburg-Lewiston student. "So many hands on activities and we got to pick what interested us. I have some ideas now on what I might want to be."
"I can't express how amazing this opportunity was for our Inland Lakes students," said Elizabeth Fairbanks. "It was so helpful for our college and career goals discussions."
"The best job fair I have ever been to!" said Michael Ratz, Secondary Science Teacher at Wolverine Schools. "The hand on experiences the students and myself were able to do were amazing. Really puts things into perspective."
"This was a very well organized day," said Pam Handrich, Special Education Teacher at Fairview Schools. "Our students really enjoyed the experience."
There was no cost to students or exhibitors to participate in the event.
The 2020 MiCareerQuest Northeast is scheduled for Thursday, May 21.
---
Core Philosophy
MiCareerQuest is an employer-driven event. Employer Champions - assisted by Michigan Works! Northeast Consortium staff - drive employer participation and the creation of student activities.
MiCareerQuest engages students through one-on-one conversations with professionals and hands-on activities that allow students to experience and hopefully, spark an interest in, the various careers. Regional ISDs drive student participation.
---
The Event
Students will rotate through quadrants highlighting four industries: Manufacturing, Construction, Healthcare, and Technology. Students participate hands-on at interactive exhibits showcasing various occupations and tools-of-the-trade. Students engage in conversations with professionals who do these jobs every day, opening students' eyes to opportunities for great careers in Northeast Michigan.
---
The Exhibits
Employer Champions for each industry work with regional employers to develop interactive exhibits highlighting the industry and utilizing the tools-of-the-trade. Exhibits should be fun and engaging for ages 13018, illustrating some aspect of the career they are highlighting. Unlike career expos and job fairs, this event isn't meant to hand out corporate marketing materials or advertise job openings, but to introduce the workforce of tomorrow to opportunities they may never have known existed and get them excited about the industries. Tips for Creating a Great Exhibit

---
Support for MiCareerQuest
There is no cost to individual employers to participate in MiCareerQuest, but each industry is responsible for raising funds. The remainder of the costs associated with hosting MiCareerQuest are covered by funding secured by Michigan Works! Northeast Consortium and event sponsors who understand the importance of exposing young people to career opportunities in our region.
In addition to industry funding and sponsorships, MiCareerQuest relies on in-kind donations and volunteers.
MiCareerQuest offers a wide variety of opportunities for businesses and organizations to invest in the future of Northeast Michigan. Your support of MiCareerQuest 2019 will provide important, one-of-a-kind exposure to career opportunities to hundreds of students. Your support will affirm your commitment to preparing our youth for viable careers AND lifelong learning. Sponsorship Opportunities
---
History
MiCareerQuest™ was created in 2015 by West Michigan Works!, Kent ISD, and the Construction Workforce Development Alliance (CWDA) in response to employers' need for future talent in Construction, Healthcare, Information Technology, and Manufacturing.
---
THIS EXPERIENCE WOULDN'T BE POSSIBLE
WITHOUT OUR SPONSORS
______________________ EVENT SPONSORS ______________________


______________________ PLATINUM SPONSORS ______________________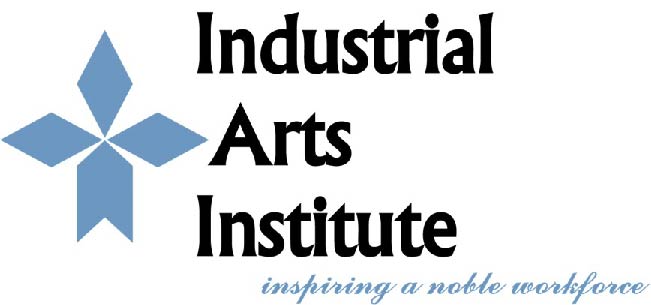 ______________________ GOLD SPONSORS ______________________
______________________ SILVER SPONSORS ______________________
CONSUMERS ENERGY MORAN IRON WORKS
______________________ BRONZE SPONSORS ______________________