Building the Confidence Needed to Succeed in Today's Job Search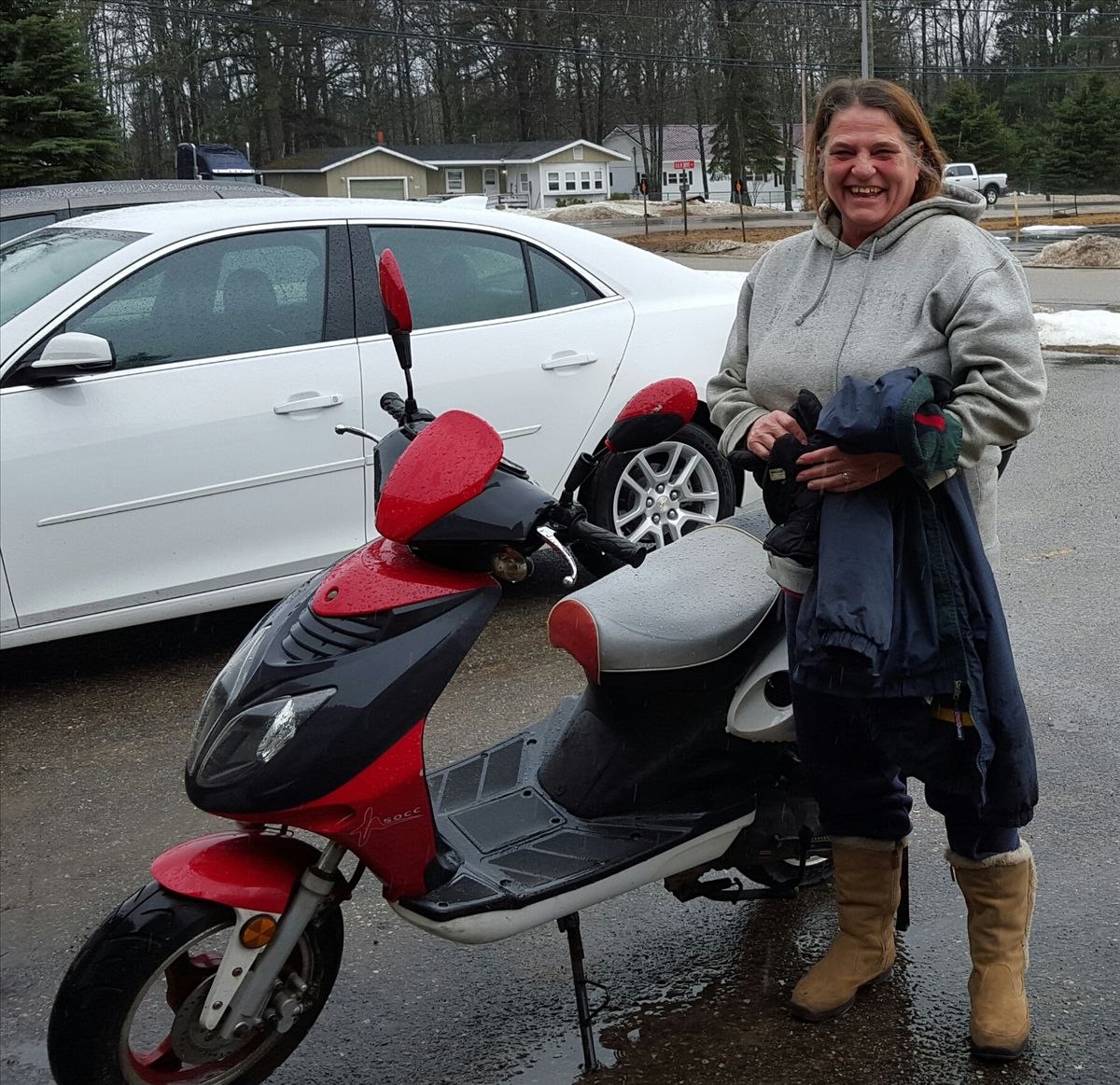 Valerie Hookie came to Michigan Works! with a very common barrier to employment: she was scared of technology. While she needed to find a job, her lack of computer knowledge was making it hard for her to apply, since most jobs applications require submission via computer. Valerie was afraid to use the computer for fear she would mess something up or break it, which led to little confidence in her job search and online applications. Fortunately, Michigan Works! was ready to help!
At Michigan Works!, Valerie began working with Talent Specialists, Shelly Blankenship and Cassie Rogers on basic computer instruction. Slowly, Valerie started gaining confidence and operating the computer on her own, with little help from Shelly or Cassie. Shelly and Cassie also helped Valerie created a professional resume and she became more familiar with online job search and online applications.
Another barrier that Valerie faced was that she didn't have a car; instead she would often ride her scooter (even in the rain) to make it to the Michigan Works! office. While this didn't hamper Valerie from making it to Michigan Works!, it did limit the distance she would be able to commute for a job, so she had to adjust her job search accordingly.
Valerie applied online for a Promotions Sales Specialist position with Advanced Solutions and was landed the job! Once hired, Valerie learned that all of her daily duties, such as product orders, product logs, customer surveys, and her time sheet and break schedule all had to be completed on the computer. Once again, Valerie's fear took over. Fortunately, she returned to Michigan Works! for guidance with how to the input the necessary information. After her refresher course, Valerie felt much more confident. She even gathered enough courage to buy herself a tablet and she began doing all of her computer work at home.
With the help of Michigan Works! training and patient staff, Valerie gained the knowledge and confidence she needed to overcome her fear of computers and secure employment.
Valerie is thankful for the assistance she received, stating, "Shelly and Cassie are just fantastic! They showed me how to use the computer and made me feel more secure about coming in to Michigan Works! and using the computer. The customer service here has always been exceptional!"
Created on Wednesday, March 16, 2016