Telephone Support System Trains 3 Employees Thanks to STTF Award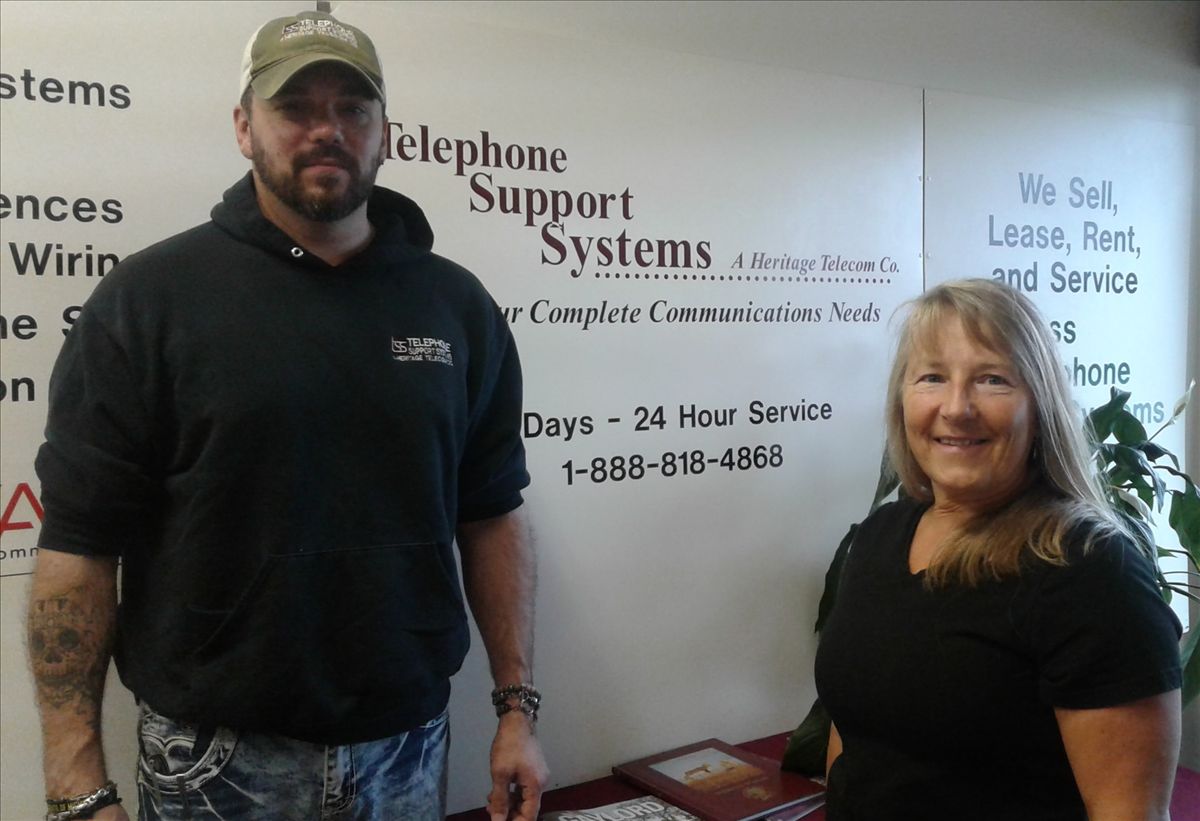 Telephone Support Systems (TSS), a Heritage Telecom company, is located in northern MI with headquarters in Gaylord, MI. They've maintained a solid business in a highly competitive market for 17 years, providing only those products that have passed the TSS test of experience, sales, support, technical training, longevity, and financial responsibility from the product manufacturer.
Over the past 9 years, Michigan Works! in Gaylord has worked with TSS to post job openings, help fill open positions, assist with on-the-job training dollars, as well as other labor market resources. In 2017, Michigan Works! helped Telephone Support Systems get awarded $6,300 in Skilled Trade Training Funds to train three existing employees in voice over IP system training. With these training funds, TSS will be able to strengthen their business, remain competitive in their field, and continue to grow in the telecom field.
In order to remain competitive in this technology, TSS needed to train their staff in this most current IP system. Being a small company with a hard to fill skill gap, this training provided employees with a lasting skill benefit, while increasing their level of knowledge of the software, and making them more productive and valuable in their position. Thanks to the STTF award, TSS was able to provide three of their staff with Mitel Voice Over IP Systems training at Jenne University.
TSS's VP of Operations, Suzie Skoglund states, "Our technicians need to be in a perpetual state of training, keeping up to date and certified in all the latest in communications technology to be able to compete in the market."
In fact, Susie herself even took part in the training. She says, "After doing this for 28 years, it was challenging learning something new. I had to dig deep and really study! But I got a 100%!"
Fellow trainee Dan Morris agrees, "It was great to learn about a new product and that it was all hands on training."
Created on Friday, August 18, 2017