Broadcasting Company Finds Success in Michigan Works! On-the-Job Training Program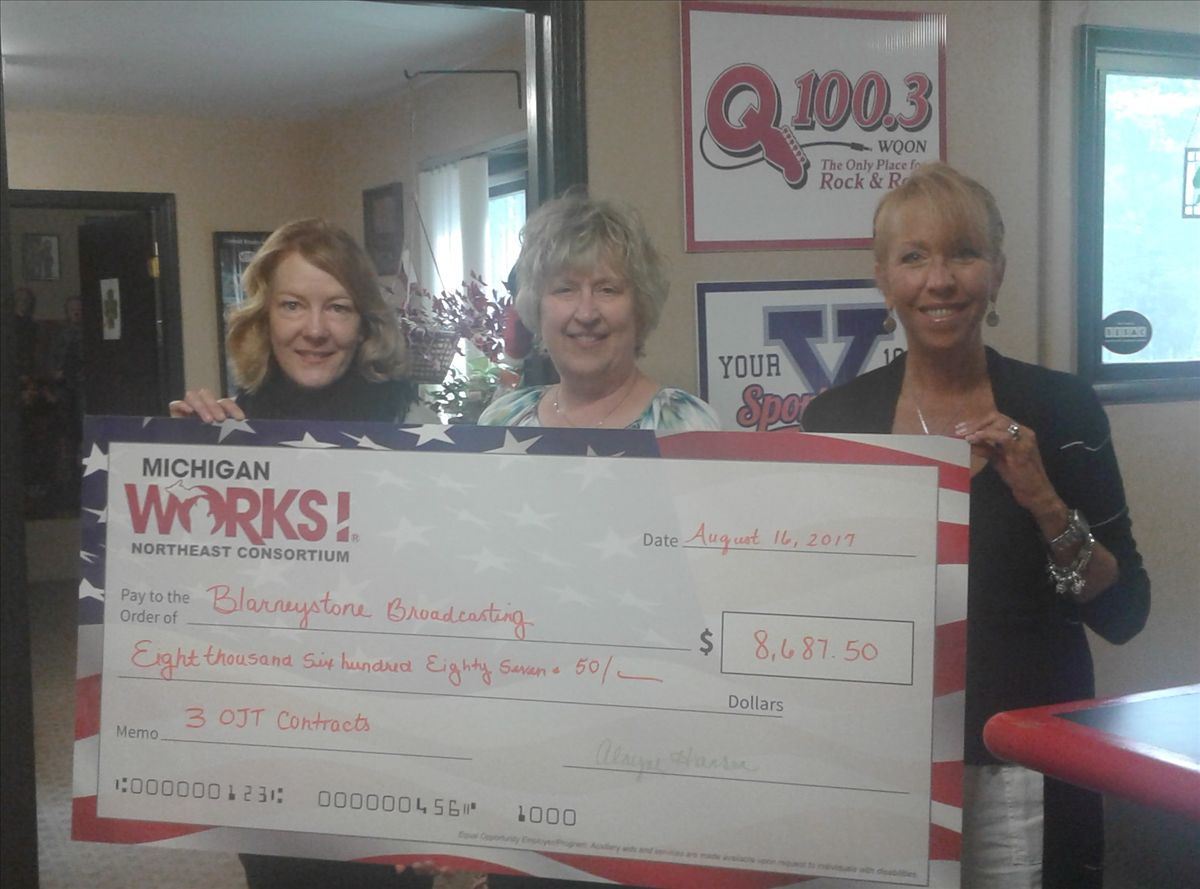 Alayne Hansen, Michigan Works! Business Services Professional, Barb Polisea, Blarney Stone HR, and Sheryl Coyne, Blarney Stone Owner
Blarney Stone Broadcasting, in Grayling Michigan, is a family-owned, community-oriented, media resource in northern Michigan. They are dedicated to providing local information, entertainment, and promotions focusing on the needs of the audience and the businesses which serve that audience. Owners Jerry and Sheryl Coyne purchased the station in October 2012 and have recently acquired another broadcasting company. With many new positions to fill, they came to Michigan Works! for assistance.
The Michigan Works! Grayling staff helped identify candidates that would be not only a good fit for the company, but who were also eligible for On-the-Job Training (OJT) through enrollment in Michigan Works! programs.
Alayne Hansen, the Michigan Works! Business Services Professional, worked closely with the owner and other key staff to post open positions and search for candidates to fill them. The first OJT candidate was placed at Blarney Stone Broadcasting on March 29, 2017. The two additional candidates followed in May and June. The outcome was highly successful, with all 3 candidates earning "Excellent" rankings in all five of their performance measures.
"There are good, qualified and hard-working people coming to Michigan Works! looking for work," reports Hansen. "By matching these folks with employers needing to fill their workforce, and then getting them the training they need to do well in the position, the result can be a win-win for both."
Sheryl Coyne is also happy with the outcome, stating, "Michigan Works has been a great partner and resource to help businesses in our community. Through the OJT program we were reimbursed nearly $9,000 this year for three employees we brought on board through their program."
Created on Friday, August 18, 2017