Young Mother of 2 Completes GED and Focuses on College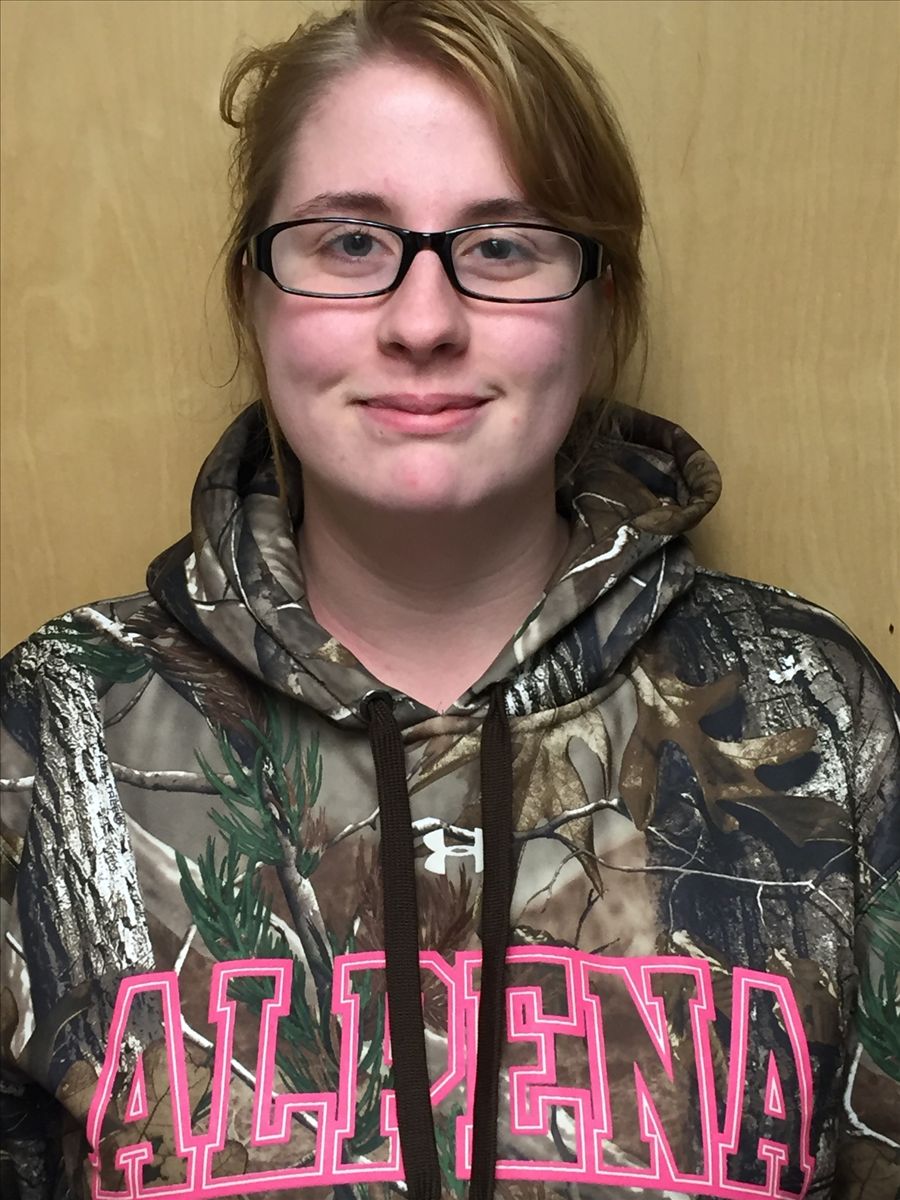 Tammy Helsom entered the Jobs for America's Graduates (JAG) program during its second month (in December 2014). Pregnant and with another toddler at home, Tammy had strong doubts on her chances of being successful. Balancing school with the responsibilities of raising children at home was difficult for Tammy. She often didn't have time for academics, missing school and falling behind in her coursework to take care of her family. Stressed and tired, she decided to come to ACES. While she knew she'd still face the same hurdles, she hoped that ACES and the WIA/JAG programs could help make the difference.
Throughout the year, Tammy grew as a leader. She attended many of the leadership group sessions and she heard guest speakers talk about the importance of college and finding a career that you loved doing. With this, she started developing her own goals. As part of the program, she laid out her goals and the steps necessary to achieve them. Determined to complete the GED program, she focused on improving her skills and attended ACES classes throughout the year so she would be on the road to attending college in the fall. After touring Alpena Community College (ACC) and exploring what they had to offer, she decided she wanted to go to ACC to pursue a degree in criminal justice. The program even helped her with completing all of the financial aid paperwork for college.
At ACES, Tammy was instrumental in planning an ACES Family Reunion, where former staff and students came back to ACES to talk to the students to build motivation and pride in their school. She also had the opportunity to attend the Jobs for Michigan's Graduates Career Development Conference in Lansing. At the conference, she was able to compete against other students in interview skills, creative problem solving and math skills; her team received a first place for their commercial. The conference also provided opportunities to explore different careers, different colleges and network with state-wide businesses.
Throughout the year, Tammy attended many after school JAG sessions totaling 140 hours. These sessions prepared her for the work force. She created a resume, developed a business image, practiced interview skills and learned how to do a job search. With the help from WIA, she was able to purchase interview clothes. She successfully interviewed with the Fireside Inn and worked there throughout the summer.
With the help of WIA and JAG, Tammy continually worked towards her goals and achieved her GED in May 2015, even while delivering her baby mid school year!
Over the last year and a half, Tammy received the guidance and support she needed to make a huge change in her life. She is now taking the next steps to a better life by attending Alpena Community College, focusing on Criminal Justice. She currently holds two jobs and continues in WIOA by receiving mentoring support and help with transportation. Tammy is a great example of the power the JAG program has in making a difference in youth's lives.
Created on Monday, December 28, 2015