Michigan Works! Helps Veteran Double His Income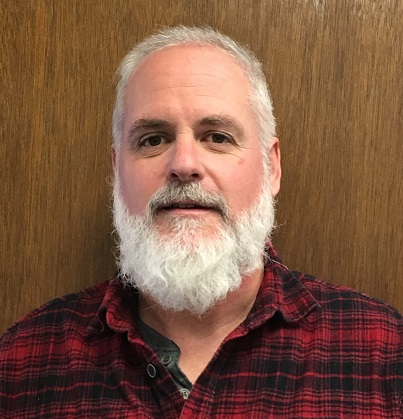 Brent Stoddard, a Navy Veteran, visited the Onaway Michigan Works! office in November 2014. He had been working at Shaun Hope Enterprises for the past four years as a Lawn and Garden Maintenance Laborer making $12.00 per hour, but unfortunately, he was laid off up to 6 month of the year. Every year, once his unemployment ran out, he would struggle to pay his bills. Brent came to Michigan Works! hoping to find a more permanent employment solution.
Talent Specialist Yolanda Harrison explained Veterans priority of service and the enrollment process. She also helped Brent create a resume and apply for a General Laborer position at Carmeuse Cedarville. Shortly thereafter, Brent was notified that he was placed on a waiting list.
Meanwhile, Yolanda referred Brent to the Petoskey Michigan Works! office since they had funding available for the CNC training at North Central Michigan College. Brent completed his CNC training and was hired by Kelly Services at $10.70/hour to work for Tub Fab Roman Engineering. After completing his 90 day probation period at Tub Fab, he received the call from Carmeuse and was offered a Utility Worker position in Cedarville, MI, making 60% more than he did at Tube Fab. Since starting at Carmeuse, Brent has received several raises and is now making nearly $20/hr with full benefits, plus he doesn't have to worry about 6-month layoffs now!
Brent writes, "The Onaway Michigan Works! has helped me in many ways: finding a job, through schooling, job searching, V.A. benefits. Yolanda Harrison was very friendly and helpful and spent a lot of time and effort helping me. My new job at Carmeuse is very good, thanks very much, Brent Stoddard."
Created on Tuesday, November 29, 2016